Boxing is a great competitive field to watch and participate in. But the beauty of the game lies in the fact that you can use the sport to even workout and get yourself in shape. It helps you enhance your core and keep your movements swift and strong.
While engaging in boxing what you do require to make it a better and effective experience for yourself is competitive gear. Heavy bag gloves are a necessity and your choice of selection is an important one for you to learn the right craft.
So, here's why we have reviewed 5 best heavy bag gloves that you can purchase for various considerable reasons.
Everlast Heavy Bag Gloves
The product has more than 1 inch of formed foam padding that helps in a better fit and allows for more hand protection. Its open-style thumbs allow for creating a more compact fit and free movement. It has a Velcro wrist closure.
It is on a slightly pricier end but the features of the product and its lasting quality will help you stick with them for quite a while. The added benefit of the product is that it is compatible with several forms of martial arts which can come in handy if you're purchasing them with the intention of a workout.
Sanabul Essential Gel Boxing Gloves
This is a product that comes in a series of prices in a range that is affordable at the entry-level. The padding in the gloves is made to keep your hands snug in protection while throwing punches while making a hard impact.
It's a product that is tested through and through by not just amateurs but UFC champions and pro-boxers. It is made to use roughly which is supported by its leather construction. It is a long-lasting product so you won't have to worry about parting with it soon.
The wrist closures allow for wrist protection and prevent you from pulling your wrists while punching. The build of the glove is made to keep your hands clean and dry and allow for a smooth fit.
Trideer Pro Grade Boxing Gloves
The gloves have a faux leather construction that allows for your better performance and ensures durability. It also helps you to clean and maintain your gloves easily. The widened wrist closure allows for stability in movement. Its multi-density foam helps in shock absorption and helps protect both you and your opponent.
Its mesh palms allow for dry hands, and its pre-curved design helps you maintain fist closure and concentration. The gloves are a fitted design for Muay Thai, boxing, MMA, kickboxing and Sparring training. This wide selection of adaptable art forms gives you a wide range of options while training. It has an affordable price range that may still be a little pricier but it is made up for by its durability.
Title Boxing Pro Style Leather Training Gloves
If you've been in the sport for a while and already know your way through it well enough, then this product is for you. Its features are concentrated upon allowing for rough use and extended durability so that you can get as rough as you wish to. It is more for the use of a pro-boxer than for an entry-level user.
Its compact gloves give you tight movements that are swift. The wrist closures are of strong Velcro that fits right around your wrist for guided movement. The closed fist is classic styled boxing design and helps you keep to the essence of the game. It is tailored specifically for boxing and gives you the extra edge that you need to throw strong and impact punches.
Suten Mma Gloves
The gloves have a wrist strap with a tri-sect closure that allows for extra protection and support while using. It has anatomical thumb padding that increases mobility and prevents harm. Its open-style and contoured fist design help in a more free and natural hand position allowing for movement and strength.
The design helps you enhance your techniques of punching. The top of the gloves consists of dura foam curved padding that helps in protection and stability. It is, however, a one-size fit which might not be of your preference but if it is one that fits, then you can purchase it.
It provides for training in several forms like MMA, Sparring, Muay Thai, and Gym Boxing. The cost is on a more affordable and value-worth side that makes it easy for you to purchase.
Hawk Boxing Gloves
The multi-layered padding of these gloves helps you to avoid injuring your hand while punching. Its high-quality leather material allows for extended durability.
The wrist closure is heavily protected that is separated from the body of the gloves, and both are foam based on shock resistance. It has pinhole palms that help in breathing space and keeps your hands clean and offers hygiene by preventing moisture.
They come as a multi-purpose product with efficiency in sparring, kickboxing, mitt work and specifically heavy bag work. Its Hook & Loop Velcro helps in easy use while training. It comes in various sizes with directions for selecting the right size according to your need.
MaxxMMA Neoprene Heavy Bag Gloves
This product comes heavily in handy for those who indulge in any type of boxing very lightly. It is of an entry-level affordable cost and of a material that is comfortable enough and easy to wash for use.
Its palm covering is a material that allows breathing space for your hands and keeps them clean. Its moisture-wicking lining keeps your palms cool and dry during your workout and is a comfortable fit.
Its pre-curved foam allows for a good fist closure and the padded palms give you a good grip and allow for durable hand protection. It really is a good entry-level option to purchase.
Everlast Pro Style Training Gloves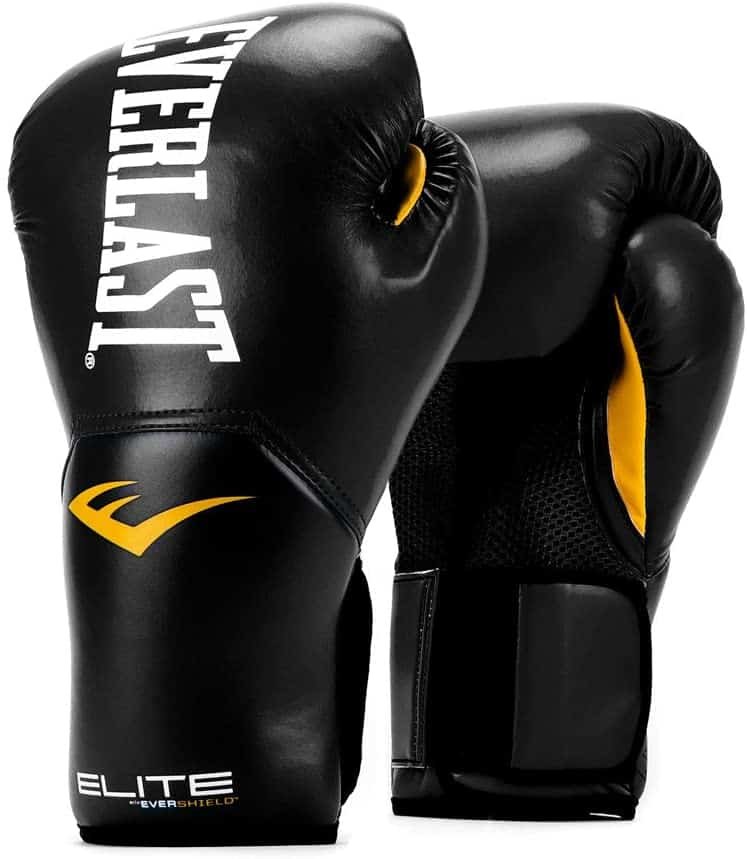 The foam technology of these gloves is specially tailored to maximize your hand grip and to enhance your power while punching. It provides extensive support to your palm and has a cushioning feel so that your hands fit comfortably into the pair.
Its Velcro wrist closure has a great stabilization technology to give just the right stability with a good support measure. Its pre-curved design structure with the anatomical fit gives the wearer a good grip with a good fit.
It is specially made for professional boxers and is great for a rough training session where you can throw as many rounds of punches as you want. The durability of the gloves is unparalleled and is worth the slightly costly expense that the purchase demands.
Venum Contender Boxing Gloves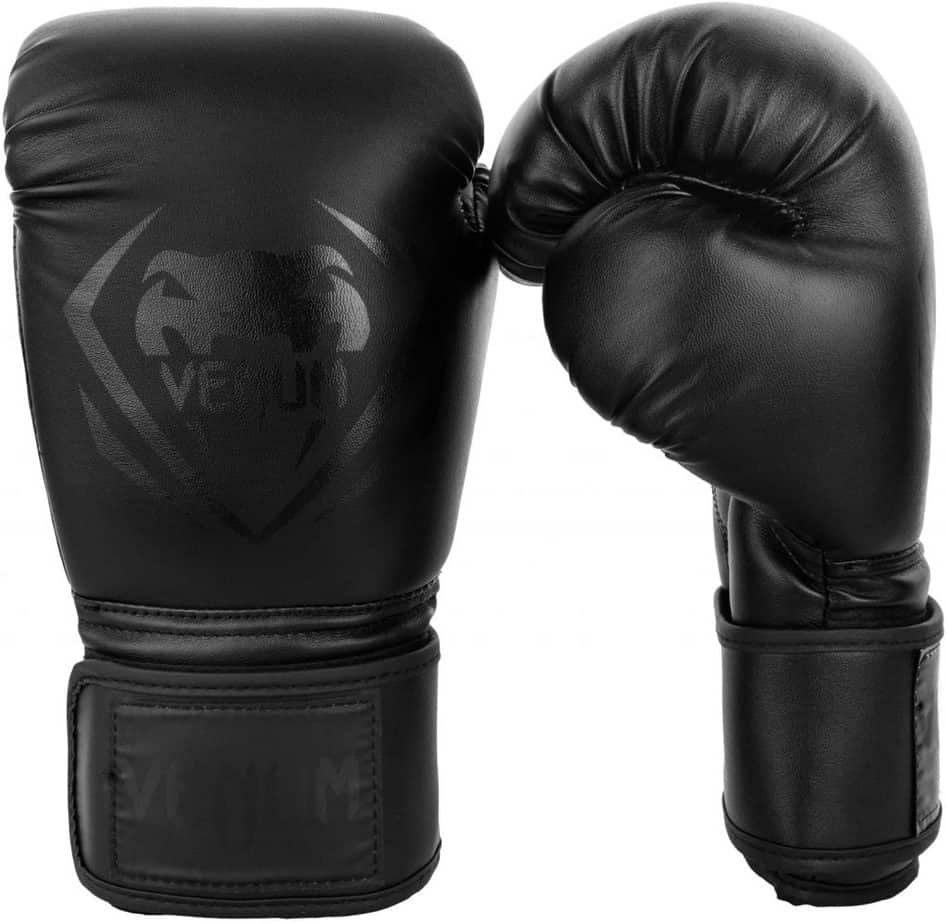 If you're looking to spend on the more expensive side, then this pair of gloves is perfect for you needs as well as your pocket capacity. The purpose of these gloves is unparalleled especially after putting the cost aspect aside.
The gloves are made of high-quality leather that is good for form. It has multi-density padding inside that is foam based for hand protection. Its wrist enclosures are large and are made of Velcro which provides a tight but snug fir and maintains hand grip.
It has a full attached thumb with a pre-curved design that once you get used to, will mould right around your hand. The anatomical design allows for a better fist closure and movement.
Its lightness and sleek design will help you make quicker and faster movements while packing a strong punch. This pair of gloves is especially beneficial if you're looking to compete in the ring.
What should you look To Find The Best heavy bag gloves?
When you're a beginner, it is important that you choose the right gloves to be able to develop the proper technique. For this, there are several aspects that you need to look into while purchasing a pair of heavy bag gloves.
The right Size
In order to pick the right glove size, you must first determine your need for the gloves. Different activities require different ounces (oz) of gloves. Sparring requires 20 oz gloves whereas pad or bad workouts need 14, 16 or 18 oz.
Size of the glove is measured by the amount of padding inside. So, if you're looking at heavyweights, you'll need more padding which will aid in protection but will also slow down your movement.
For beginners, it's usually heavily padded gloves that work so that their hands are protected. But really, you'll also need to keep in mind your body weight as well.
The fit matters for comfort and so, you should look at the easy slide-in of your hands and that the gloves are just right and not too tight after strapping them on.
Purchasing in person is better, but if you are doing it online then measure your hand first. For this, measure the widest part of your hand while excluding your thumb with a tape measure and also keep in mind your body weight. This should help you in picking the right size.
The right Wrist Closure Material
There are two options when it comes to wrist closure material: Velcro and lace. Lace helps with a tight fit and provides good support to your wrist, but they aren't as much practice when it comes to training.
Also, you won't be able to fasten them yourself, so solo practice won't really be much of an option. This material type is used largely by professionals. For beginners, it is Velcro that is much more useful and practical. It may not be as tight, but it works to the extent that it should.
The right Glove Material
The two common glove materials are leather and vinyl. This is important because it affects durability, comfort and cost. Vinyl makes for a cheaper option, especially for beginners.
But if you're planning to really get into it, then looking at leather might be best, both for durability and comfort. Vinyl is more suitable for less effort movements since it causes sweatiness of your palms and will most likely not be as comfortable.
Leather is comparatively expensive but if you're a regular trainer, then they will help you develop your skills better and will fit your hands more effectively while also lasting longer.
The right Type
Because we're talking about bag gloves, there isn't really much to look at in this category. However, beginners also tend to opt for general training gloves which is almost the same as bag gloves but with a slight difference.
Both usually come under the 'boxing gloves' category, but for beginners, if it's a snug fit with good protection, then it is good enough. Choosing a bag glove that's specifically for bad/pad work is more feasible, especially if you're just starting out. Else, there are gloves that serve are multi-purpose. Professionals tend to use different types for different forms.
Conclusion
As a beginner, what you must be majorly looking into while buying bag gloves are the weight and size and the quality of the material. It is good, to begin with, a pair that is not too expensive and is simple and as you go on, you can upgrade according to your skills.
The most important aspect to look for in the gloves is the kind of comfort and fit that the pair provides. Look at the wraps and the closure to see if it allows you good movement. The pair of gloves should protect your hand and not hurt them back.
There will be a period after purchase for all gloves where you will have to break them in, after which they will mould themselves to your hand. If this doesn't happen after a good amount of time, that's when you decide that you've got the wrong pair.
Boxing is a sport that you don't take up lightly and even if you do, it is good to do it right. Which is why we have these recommendations for you so that you can find yourself the right kind of fit. Whether it is for an everyday workout or for training to be in the ring, the right kind of features is what will help you enhance the kind of skills you require. Which is why you need to keep in mind these dos and don'ts of heavy bag purchasing.