As we know, sparring is a vital aspect for a Boxer, it is essentially a practice where you do not knock out your opponent but enhance your techniques and skills.
Sparring gloves are basically training gloves with unique mould and padding areas. The difference lies in the fact that these are more cushioned than your typical training gloves to make the impact less severe, ensuring the safety of your opponent. And today we are going to help you in finding the best sparring gloves.
Top Sparring Boxing Gloves Reviewed
Winning Training Boxing Gloves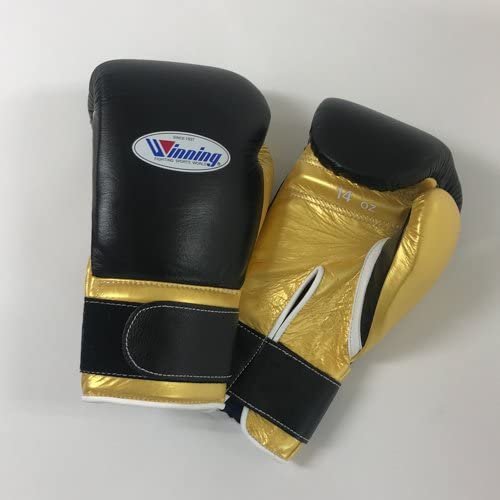 Coming from Japan, this product is made with professional-grade materials. As a sparring glove for training, this is one of the best in the world. They are made from the high-quality leather, good quality padding and with the lace-up closing design for a perfect fit is indeed perfectly constructed.
These gloves will fit your hand so effortlessly that your hand will not move the slightest bit. The padding is impeccably formed in exactly the right places; soft, but not like a cushion and offering the best protection ever had.
Winning has been making boxing equipment for decades now, the craftsmanship that goes into these gloves make them a work of art. Unlike other contemporaries in the boxing world, their performance has been unchallenged. They come in an array of colors. As it is made of high-quality materials, these are a bit expensive.
These gloves are even good for bag training, if you have bad soreness from the heavy bag training session, then you need these gloves! These gloves are notorious for being the best boxing gloves. Sweat and odor don't stay on this glove-like it normally does with low/mid-tier gloves. These are the ideal boxing gloves for sparring and all-around training.
Fairtex Boxing Gloves
Fairtex has been in the business of making premium quality boxing gloves for over four decades now; one can tell by the quality of the gloves that they are good at what they are doing. Fairtex is a high-quality brand that has stood the test of time. When it comes to quality, Fairtex has always delivered.
The Fairtex Boxing Gloves with new design and padding makes the weight distribution precise and very consistent. These gloves are made in Thailand, and what sets them apart from the rest is the tremendous wrist support they offer.
Micro Fiber, the main element of these gloves makes them almost odorless, durable, fragile and smooth. Due to these reasons, these gloves are really great for sparring and even heavy bag training.
Due to their design and versatility, they are indeed a great glove for all the different types of training. The padding is with proper weight distribution, durability and not too firm, there is just enough room to transfer the power of the punch to the target while giving ample protection to your hand.
Another benefit that these gloves offer is its shape. These boxing gloves make it easy to utilize the clinch effectively, as they are designed to maximize your options.
Twins Special Boxing Gloves
The Twins Special Boxing Gloves aren't just great for Muay Thai or Kickboxing, but these gloves are made specifically for hard training and ideal for sparring. 
The attached thumb design and heavy glove provides for a great workout and reduces chances of injuries. They are your ideal "hybrid glove", suitable as pads, for bag work out and sparring.
Highly recommend are the 16-ounce glove specifically for sparring. Twins Special boxing gloves are very high quality and highly recommend as a good mid-tier sparring glove.
Twins are renowned throughout the world for providing the highest standards and quality of the material. With their never-ending innovation, they continue to create products that are durable, protective, and comfortable.
The Velcro is very supportive of the wrist, reducing chances of twists and sprains. The Velcro wrist fastener also makes putting the glove on and off easier. 
The Twins special has a lot to offer, the great craftsmanship, the adequate padding at the back and knuckles, the design, the flexibility around the wrist. The protection and the various designs will have you hooked in minutes.
Venum Elite Boxing Gloves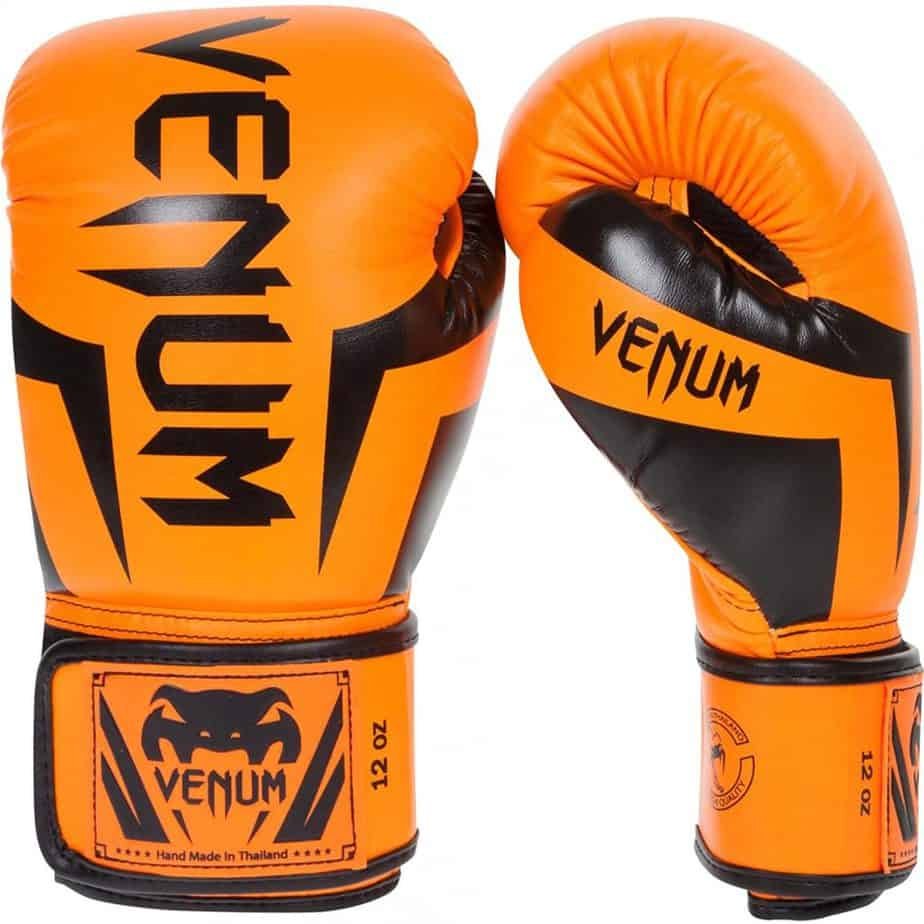 The Venum Contender Boxing Gloves are essentially made for sparring and other training. These are serious boxing gloves which can be used by beginners as well as advanced boxers. The Venum Contender boxing gloves are available in a wide range of sizes to fit various needs. One will not have a hard time finding your ideal pair.
These gloves are highly recommended for both beginners and advanced boxers. However, the thing that still needs some work will be the inner lining which could be uncomfortable at times. Venum is a newer company; these are made in Thailand which is far better than those designed in Thailand.
The faux leather, which is called "Skintex" is quite durable and resistant. Their foam padding made with a triple-density offers triple protection, absorb shock and balance the weight. With the thermal adjustment placed beneath the fist, the fully attached thumb protection designed to prevent injury. Within a few years, Venum is breaking new grounds.
They are comfortable, supportive, shock absorbent, durable and they are affordable too. Venum is also another highly rated brand. The gloves come with extra perks, including a mesh thermal regulator, triple-layer padding, they are not genuine leather, but the brand boasts that it is premium quality.
Cleto Reyes Hook & Loop Training Gloves
Having a very humble beginning in Mexico, this brand has been around since the 1940s and is synonymous with quality. Reyes has delivered the highest quality craftsmanship with its sparring gloves made from the highest quality goatskin leather, water repellent lining, hook and loop closure.
There is nothing to dislike about Cleto Reyes! These gloves are the Bugatti of boxing gloves, used by professionals and beginners worldwide. These are again hybrid, durable and cushioned enough for sparring. Cleto can never disappoint with the design quality and resistance.
The extra padded boxing gloves by Cleto Reyes are made with leather of highest quality. The gloves are very comfortable around the wrist, easy to put on and off for quick sparring sessions due to the hook and loop closure. The water repellent nylon covering, two inches of padding around the punch area, the gloves provide protection and durability for sparring!
Hayabusa T3 Boxing Gloves
The newest Hayabusa model that is sure to impress you is the Hayabusa T3 Boxing Gloves. Considered to be one of the most stylish gloves available in the market these days, these gloves are hard to miss.
Coming with a structure that doesn't require break-in as it comes with a 5 layer foam, these gloves are designed to deliver the ultimate performance for and sparring heavy bag training.
It comes with a DUAL-X closure, which allows for a lace-like fit. It claims to provide best in its class support to the wrist because of the interlocking splints at the back of the hand.
Handcrafted with best in the business engineered leather, it provides superior resistance. These gloves not only look absolutely exquisite, but their feel and comfort are also just as good. Although known as an 'MMA' brand, these gloves are absolutely perfect for sparring.
Overall, Hayabusa T3 boxing gloves are one of the finest gloves in the market right now. They have been rated a 9/10 based on reviews of countless fighters who have had personal experiences with them.
The quality and comfort of this glove are unmatched. If you are serious about training you will benefit by spending some extra bucks to own a quality pair of gloves like these.
Everlast Pro Boxing Gloves
When it comes to technical excellence, these gloves are pretty much up there. The Everlast Pro features a range of materials which makes them breathable.
The Everlast Pro boxing gloves are indeed a great pair of gloves for someone who is looking for a great pair for sparring. These gloves are as iconic as boxing itself, Everlast pro will definitely stand the test of time.
The mesh panel allows the hands to stay cool and reduces sweat, prevents odours, and keeps the gloves smelling fresh. Overall it is a quality brand and a quality pair of sparring gloves.
Because they are available in 14oz or 16oz, they are ideal for sparring where a lighter weight glove is ideal.
Ringside Apex Boxing Gloves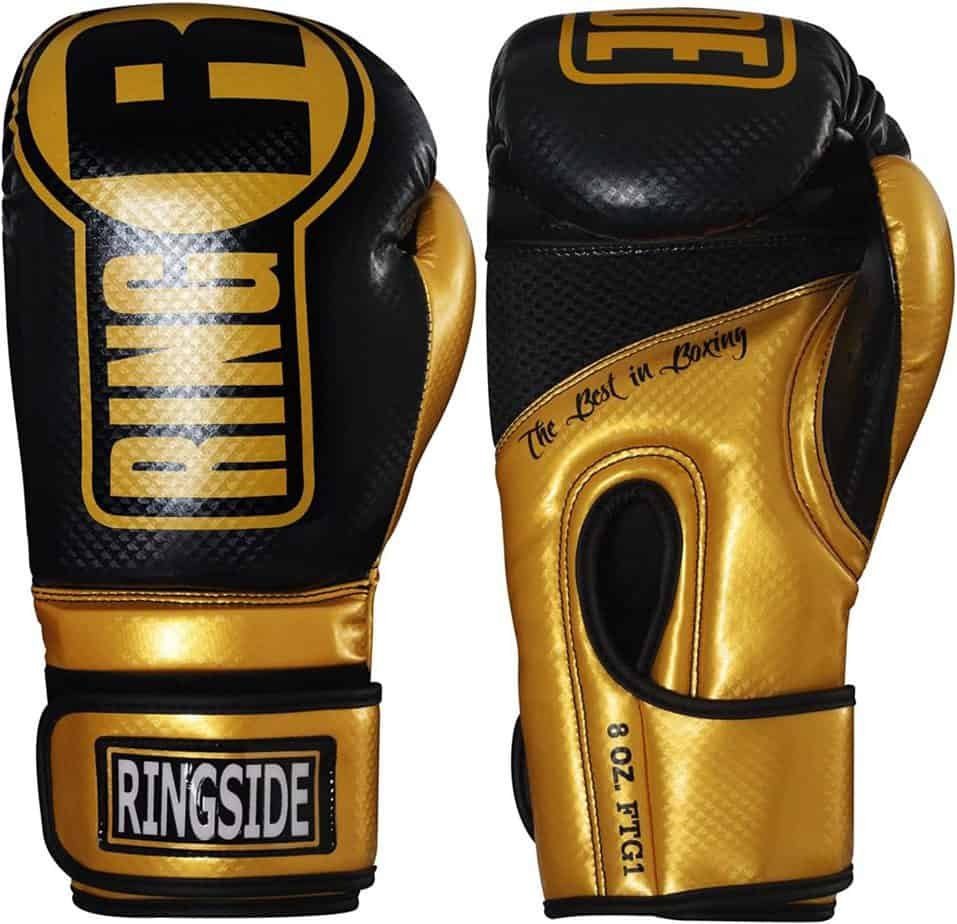 If you want to box your way to the top, the Ringside's Apex Boxing Gloves are your go-to pair. The Ringside Apex is an absolute game-changer.
The new Injected Molded Foam technology is gaining popularity and good reviews. These gloves are comfortable, provide ample support and come in multiple colors and sizes to choose from. With so many options you will not have any trouble finding the perfect pair for yourself.
These gloves are highly recommended for beginners who are looking for a good pair for sparring. These gloves are comfortable and feel like pillows to your hands. They are stylish and come in over 10 different colour combinations. The striking surface, compact design and the lightweight make a great buy.
Top King Boxing Gloves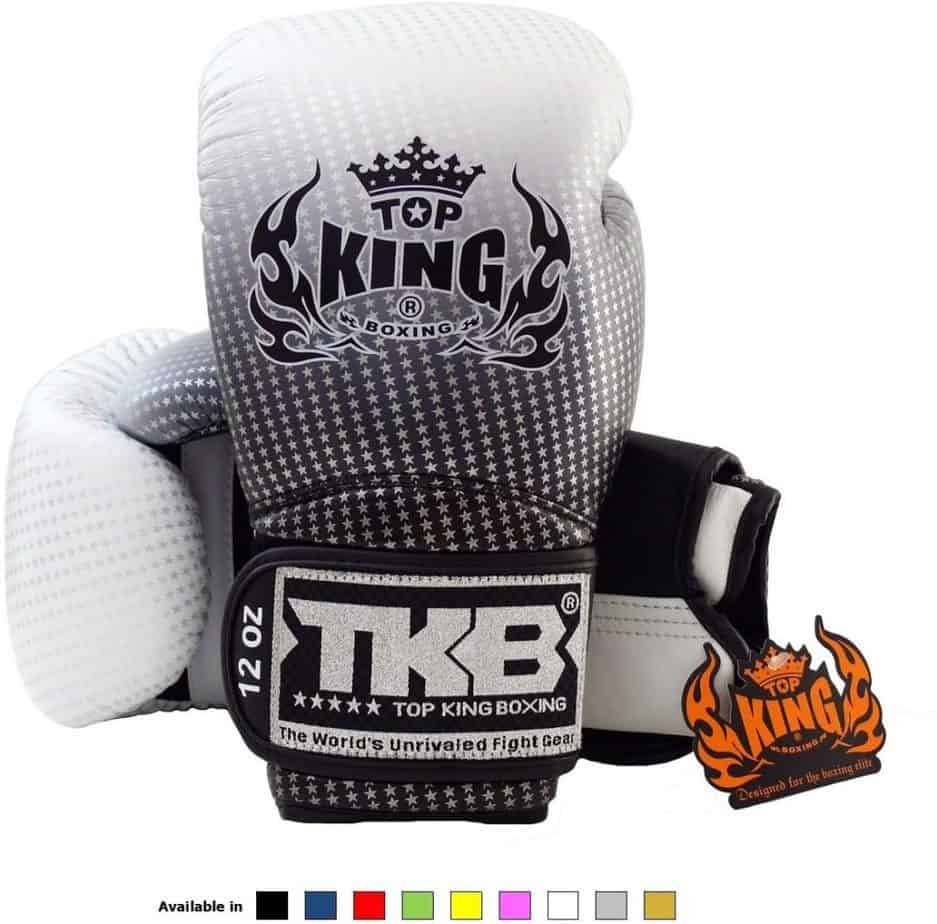 Next in line, Top King is one of the most popular and renowned names in the industry and a well-recognized brand around the world.  Therefore a nice pair of gloves from TOP King is something everyone in the sport will recommend.
The TOP King Super Star Air Gloves are unmatched when it comes to quality, durability and protection. One of the most significant features of these gloves is its inner foam padding which is multi-layered, molded and shock absorbent. These gloves are excellent in protecting the knuckles, fingers, and thumb from any strong impact or injury.
The Top King gloves really shine when it comes to sparring gloves due to their well-padded upper hand region, knuckle and wrist area. Top King has built its reputation in the market based on the high quality of their gloves.
Title Gel World Boxing Gloves
For ultimate performance and high standard of protection, the Title Gel World Boxing Gloves come in loaded with features as the exclusive gel enforced lining and high-quality multi-layered foam padding. The much talked about gel lining provides for an unmatched layer of comfort fit and resistance in case of impact.
With great wraparound and adjustable wrist strap and hook-and-loop closure, the gloves allow for a secure fit. These gloves also stay cool on the inside. The Title Gel World bag gloves are indeed the ideal gloves for sparring and various forms of training.
A good option when it comes to a good quality sparring glove, the Title Gel is synonymous with high quality. Featuring an all-leather outer layer and a hand compartment lining for a comfortable, dry and cool wear and fit, the Title Gel will never let you down.
There are certain factors that you must consider while finding best sparring gloves
Compression
Ideal boxing gloves are designed to have a certain amount of compression. If the glove does not have enough ability to compress due to its material, the impact will not reduce, resulting in bad results.
Durability
Another important factor to keep in mind is the durability and high resistance of a glove. A good glove should be durable and be resistant to scrapes and tears due to high impact. A good material for the same could be leather; it is naturally durable and high in resistance.
Size
Sparring gloves are available in various sizes however the weight of a glove is usually decided based on your body weight. The rule is, lighter the body, and lighter the glove. However, the most commonly used sparring gloves are 16 oz. sparring glove. Beginners are often advised to use bigger gloves due to more padding and protection.
Fit
You must ensure a snug-fitting, as the presence of any room will increase the chances of an injury. You must, however, keep some room for hand wraps.
Conclusion
There are a great number and variety of sparring gloves in the market these days from various price ranges to those made from different materials to cater to your needs.
You can go through the above and decide which glove suits your budget and requirement. There is no dearth of sparring gloves in the market, but finding the perfect pair for oneself is vital. Consider all aspects before making any decision and when you do, spare no time to begin sparring.